X200 TB series outlet box
◎ Application
1、Connect conduit
2、Change direction of conduit runs
3、Provide conduit branch
◎ Features
1、Shell is ductile iron material(QT450), with high strength and toughness. Stamping forming of Q235B sheet. The shell and the cover plate are coated with acrylic paint, which has good corrosion resistance.
2、Convenient for pulling more cable with big inner volume.
3、Wear free of cable with smooth box inner surface.
4、Gasket material: butadiene cyanogen rubber protection class: IP65
5、Stainless steel fixing material, good anticorrosion performance.
6、Screw integrated on the cover, prevent loosing screw when opening the cover.
7、The inner chamber is connected with the terminal and the connection is convenient.
◎ Dimensions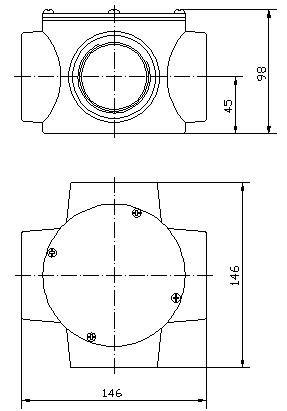 ◎ Product selection data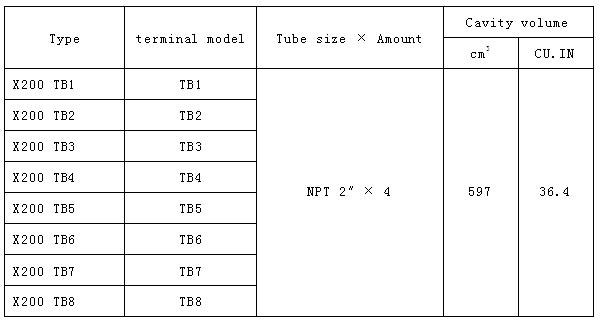 (note: terminal selection can be found in the TB series cage spring terminals)